Oscar & Mina Corbin
Note: All measurements are approximate.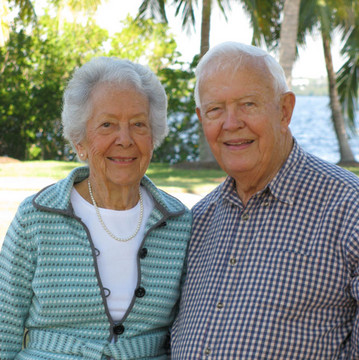 1951 Moved Back to Fort Myers -1942-1944 Oscar was stationed at Buckingham Airfield during World War II
Professional Background
1951 Corbin's Farm Supply - Opened Store in Downtown Fort Myers (Corner of Main & Monroe Streets), and Stores in Naples and Clewiston
1967 Sold Stores - To Partners
Oscar:
1967 Elected Mayor of Fort Myers - Served from 1967-1976
1976 Retired From Serving As Mayor
1976 Chartered Corbin Realty Company - Developed Following Projects: 
Green Tee Apartments
The Towers
Park Place Apartments
Barkley Circle
Matthew Drive
Mason Corbin Court
The Place Apartments.
Florida Commission on Human Relations - Appointed Position By State Senate
Board of Governors for South Florida Water District - Appointed To Serve As Member By Governor
Area Advisor  - To Governor Bob Graham
Director - Ellis Bank
Advisor - NCNB
Organizing Director - South Florida Bank
Oscar's Community Affiliations
Fort Myers Chamber of Commerce - Past President
Greater Fort Myers Chamber of Commerce - Charter Member 
Kiwanis Club Downtown - Past President
Committee of 100 - Past Chairman
Lee County Chapter of the American Cancer Society - Past President
Lee Memorial Inc. Hospital Board - Past Board Member
Lee County Zoning Board
Orangewood PTA - Past President
First United Methodist Church, Fort Myers  - Member & Past Chairman
Public Library Board
City Beautification Committee
Salvation Army Board
Hibiscus Society
Fort Myers Men's Garden Club
Florida League of Cities Board
Southwest Florida League of Cities - Past President
Their Secret To 70 Years Of Marriage 
Oscar and Mina have been married seventy years and credit living an active life in beautiful Fort Myers as the secret to their happiness.